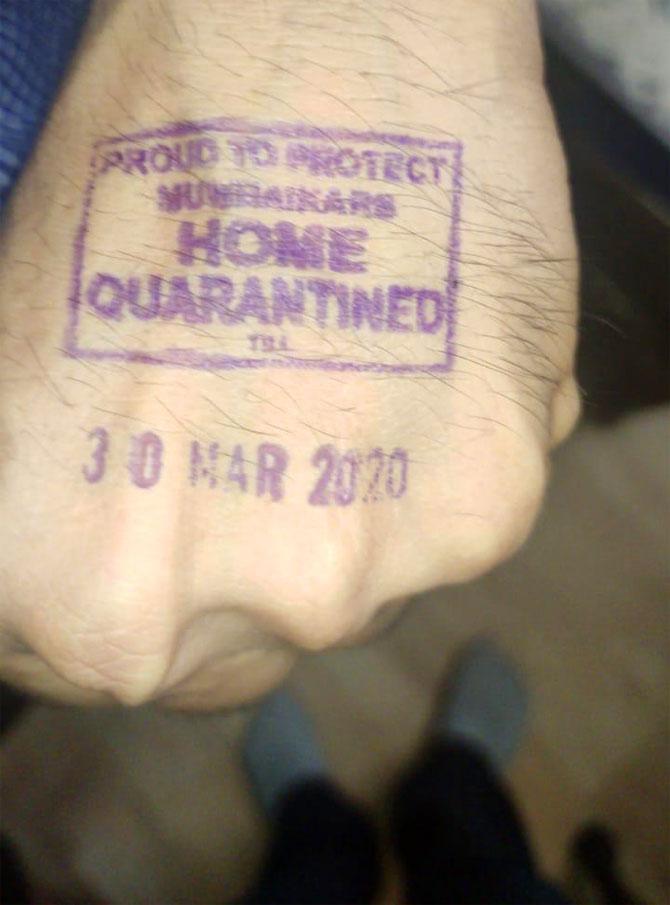 Amitabh Bachchan took to Twitter to share a picture of his hand with a 'Home Quarantined' stamp on it.
'T 3473 - Stamping started on hands with voter ink, in Mumbai .. keep safe, be cautious, remain isolated if detected...' he posted.
The Mumbai municipal corporation stamps the hands of individuals home quarantined with the same indelible ink used at election time.
The municipal corporation thanked Bachchan for 'spreading the word' on home quarantine on its Twitter handle.
Bachchan has been actively spreading the word on coronavirus on social media.
On his doctors's orders, he cancelled his weekly Sunday meeting with fans at Jalsa, his home in Juhu, north west Mumbai.
Movie legend Dilip Kumar is also 'completely under isolation' as a precautionary measure to avoid any infection due to the coronavirus outbreak. The 97-year-old thespian shared a health update on Twitter.