Correct your posture. Stretch every two hours. Avoid eating junk between meals, suggests Sandeep Shekhawat.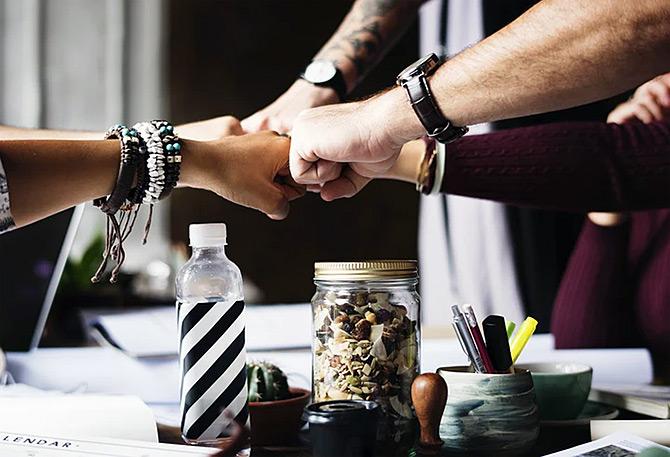 Desk jobs, especially the ones which require long hours of sitting, impact your health and well being in the long run.
Long working hours are often used as an excuse for not staying healthy.
It's no rocket science why diseases such as obesity, diabetes, depression, back pain are common among youngsters.
If you too have a sedentary work culture, follow these five tips to stay fit and healthy.
1. Stay hydrated
Drinking water at regular intervals is extremely important at work. Besides keeping you fresh and hydrated, it will also help you stay away from overeating.
Drink at least 8 to 10 glasses of water during your office hours.
And you will see how your cravings for munching will reduce greatly. You will automatically reduce your intake of junk food.
2. Eat only home cooked meals
An unhealthy eating routine is one of the major reasons for obesity and gastric problems.
Always carry your home-cooked meals to work.
The ingredients used in a home cooked meal are healthy, also the usage of oil and spices is controlled, which makes it super hygienic and healthy.
3. Stretch at regular intervals
Stretching is very important for a human body. And when you are having a desk job, the need further increases.
The simple act of stretching your arms and feet at regular intervals will help you avoid both back and neck pain.
It will also reduce the stiffness in your body.
For best results, stretch every two hours.
4. Sit in the right posture
Make sure that you are always sitting in the right posture.
To prevent back pain and posture-related problems you should always be sitting in a 90-degree angle with your back completely straight.
Make sure that the level of your screen, as well as the eyes, is the same. This will help in avoiding unnecessary strain on the neck, back and your eyes.
5. Regulate your meals
Untimely snacking is also a major cause of concern. No matter how tempting it is, try and avoid eating junk food at work.
Try and plan your breakfast, lunch and dinner timings to avoid unnecessary cravings.
If you want to snack between meals, choose healthy alternatives such as fruits, salads, nuts, etc.
Avoid outside food for both lunch and dinner; replace them with home-cooked meals.
Adapting to these habits will surely help you in avoiding many health-related issues in the long term as well as short term. Just make sure that you start with the right mindset and stick to your routine. Be fit, be confident.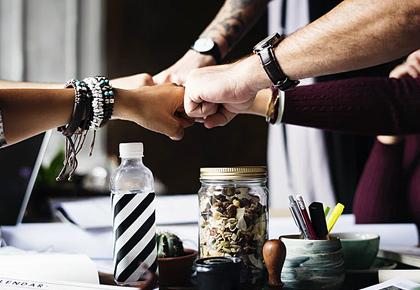 ---
Sandeep Shekhawat is assistant manager UI/UX design by profession and a physique athlete and fitness enthusiast by passion. He can be reached at ga@rediff.co.in.
---